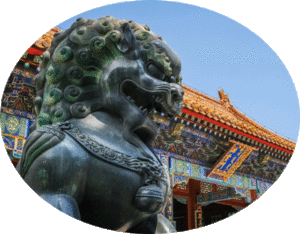 Chinese Mandarin Language School
Come learn Mandarin at Iaps.
Are you intrigued by this language, which has no alphabet but is nevertheless used by more than a billion speakers?
Have you always been fascinated by this age-old culture?
Do you enjoy taking on challenges by studying new languages?
Then this class is for you! There is no hesitation to have and join us.
Next course session:
September 2020
One evening module per week.
Wednesday evenings from 7Pm to 9.30 pm
September 9, 2020 to June 23, 2021

Level A1 – Beginner's level.
UE1: Discovery of Mandarin (A1)
This lively and dynamic Mandarin course is designed for beginners and will introduce them to learning the language through three aspects: oral, written and Chinese culture. Students will gradually acquire simple vocabulary, the basic structures of Chinese as well as linguistic specificities of the language.
At the oral level, the course will begin with an introduction to the sounds of Mandarin (in particular through the recognition and acquisition of phonemes and the four tones of Chinese) through practice and role-plays. Emphasis will therefore be placed on pronunciation, but also on oral interaction.
At the writing level, the course will give basic writing skills with an introduction to Chinese characters, their composition and specificities and will focus on both character recognition and character production.
Finally, aspects of Chinese culture will also be discussed in class according to the students' themes and needs: Chinese astrology, origin of Chinese characters…
Prerequisite
No prior knowledge is required for the EU1 level.
Course level
Level A1 – Beginner's level. At the end of the EU1 level, the student will have acquired a basic use of Mandarin. He/she will be able to understand simple oral or written messages through concrete topics of daily life. The student will also be able to produce short simple oral and written texts.
Examples of activities and topics covered in the A1 class:
Develop your language skills through fun activities;

Develop oral and interaction skills through dialogue and role-playing;

To understand the writing system through the study of the origin of characters;

Introduce oneself or someone in one's social or family circle in writing and orally;

Talk about seasons, holidays, or situate events in time;

Read the time, understand the opening hours of a shop and ask for public transport timetables;

Shopping and asking for the price of an item (e.g. clothes);

Go to a restaurant;




To express yourself on one's passions and hobbies;

Talk about your schedule: a day in general or a typical week;

…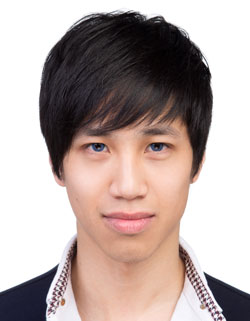 Pascal VO
Professeur de Chinois
Holder of a master's degree in oriental languages and literature with a specialisation in Chinese studies, this Chinese teacher has been trained throughout his academic career in Far Eastern Asian studies at various Belgian universities (ULB, KULeuven and UCLouvain). Having obtained a specialization scholarship from WBI (Wallonia-Brussels International) and FNRS in partnership with CSC (China Scholarship Council), he also studied Chinese language and culture for two years in two universities in China: at FDU (Fudan University – 复旦大学) in Shanghai and at ZJU (Zhejiang University – 浙江大学) in the city of Hangzhou. As a result of his studies and his stay in China, he is now keen to share this wonderful language with its multiple specificities and the rich culture that accompanies it, while emphasizing multiculturalism and interculturality.
Du lundi au jeudi / Monday to Thursday
8H45 à 13H & 17H30 à 20H30
8.45 am -1 pm & 5.30 pm-8 pm