English pre-intermediate EU3-UE4
You arrive with your 'survival kit'.
The goal is to get you to a practical knowledge of English, to feel more comfortable when you speak, through many communicative and playful activities.
Course level
B1 level start course
UE3 = B 1.1 | UE4 = B 1.2
Prerequisite
Have finished the UE2 level at IAPS or another school or pass a level test (level A2 acquired).
Schedule
Mondays and Wednesdays from 7pm to 9.30 pm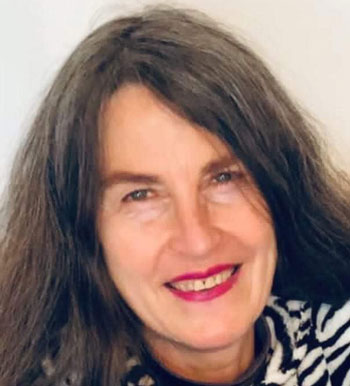 Patricia STRONG
English teacher
Next session of EU4 level courses
February 2 to June 20, 2022
Next session of UE3 level courses
from September 2022 to January 2023
Objective
Course objectives
Oral production and pronunciation
After preparation, be able to present an event, a story, an experience, etc. without looking at your notes.
Listening
Understand the main points of the audio documents concerning daily life and expressed in a standard language.
Reading comprehension and vocabulary
Comprehension of texts written in a standard language in relation to facts, events or situations of daily life.
Written expression and syntax
Produce text, such as telling a story or event, or experience using logical connectors, respecting timeline, grammar, and spelling.
Interactivity
Take part in conversations, react, give their opinion.